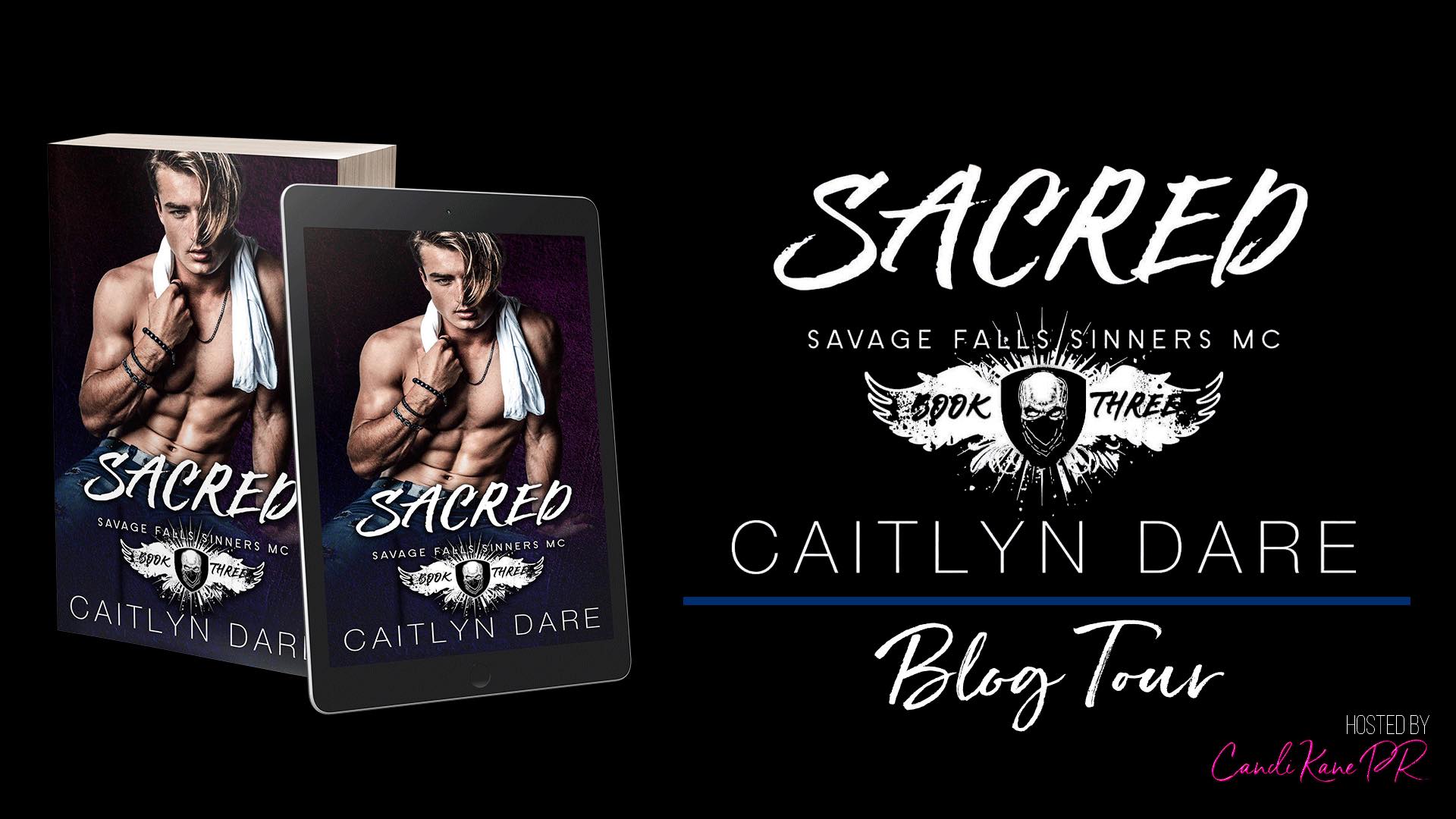 SACRED
(Savage Falls Sinners MC #3)
by Caitlyn Dare
Release Date: September 2nd
Genre: Dark Romance
Tropes: Enemies to Lovers /Bully/High school/MC/Reverse Harem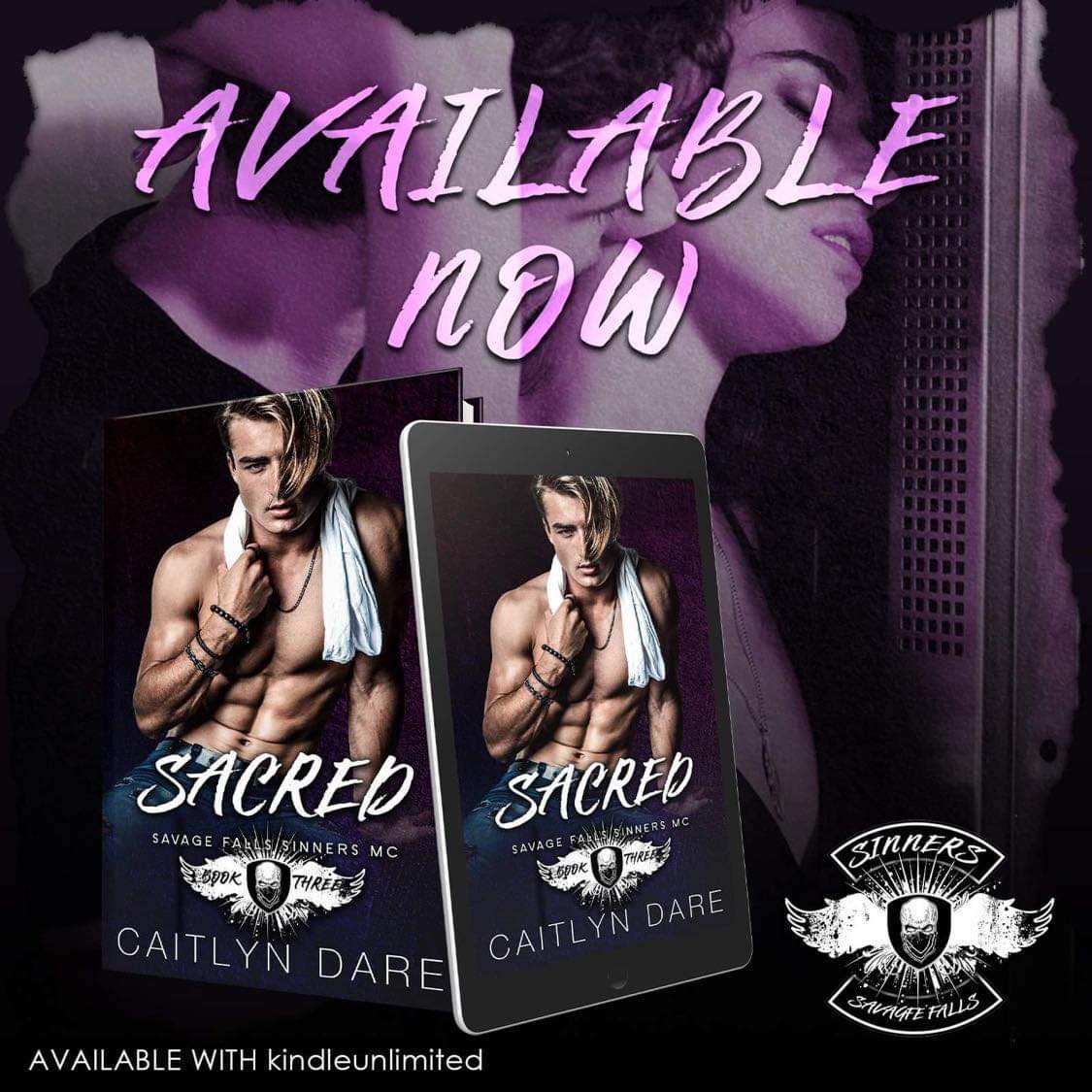 The next installment in the dark romance series from the bestselling author of the Rebels at Sterling Prep series…
I knew there was more to the threat than we first thought…
I didn't know that when the truth came out everything would change.
In the aftermath of Darren Creed ripping through the Sinners, the club is in chaos. And Dane will need us now more than ever as he comes to terms with the secrets of his childhood and the scars he bears.
Rhett, Wes, and I are determined to keep him grounded, determined not to lose him to the monsters that haunt his dreams.
Because some monsters are real.
And before we get our happy-ever-after, we're all going to have to face the things we're afraid of most.
SACRED is a full length dark enemies-to-lovers/bully romance. This is a why choose novel, meaning the main character has more than one love interest. It is book three in the series and must be read after SAVAGE and SACRIFICE.
REVIEW
*I received a free copy of this book which I voluntarily chose to write an honest review for.
Just when you think this series cannot get any better we get a new book that proves us wrong. We pick right back up where book two left off. Dane is missing, several brothers are dead, and others are in the hospital. This makes for a rough few days but Dane is found with his secret revealed. Poor Sadie just had to cope though as the danger is definitely not over with. Several surprise twists later we end on one massive cliff hanger. The fourth and final book is going to be explosively fantastic as it all plays out. Total must read series. I totally loved it so I give it 5/5 stars.
Two angsty romance lovers writing dark heroes and the feisty girls who bring them to their knees.