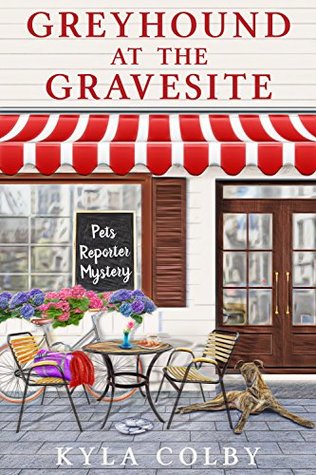 *I received a free copy of this book which I voluntarily chose to write an honest review for.
Book one in the brand new
Pets Reporter Mystery
series and what a great start it is too. We meet Samantha who moved back to her small hometown after some drama happens in Chicago of all places. She used to be a crime reporter and thinks she does not want to write again until the pets reporter position is created due to the high number of pets in their very animal friendly town (I would not mind living there it is described as being so pet oriented and I own a mini zoo). Well of course her new job takes her straight to a murder victim where she ends up helping the crime reporter solve the thing much to the grumpy cops dismay. If you enjoy a good animal cozy mystery then you really should try this one. I really enjoyed it so I give it 4/5 stars.