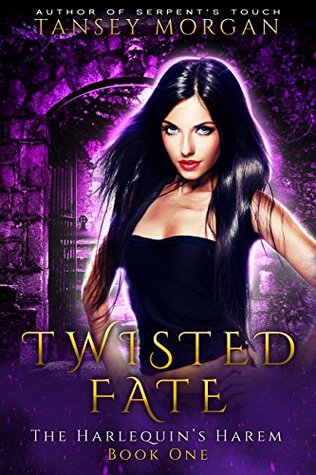 *I received a free copy of this book which I voluntarily chose to write an honest review for.
Book one in the brand new
Harlequin's Harem
series and what great start it is too!! We meet Andi who works in a restaurant just trying to live a normal life when three guys show up one night that end up changing her whole world. It was just great! This book is just full of magic, mystery, intrigue, and man does it keep you guessing what new crazy thing will happen next. The bad guy was an especially interesting surprise. I wonder if it is based on a story or totally made up? Either way it was totally awesome and I am really looking forward to seeing where this story will go next. A must read for fans of magic reverse harem romance novels. I really liked it so I give it 4/5 stars.