⭐
ℕ𝔼𝕎 ℝ𝔼𝕃𝔼𝔸𝕊𝔼
⭐
𝐅𝐫𝐨𝐦 𝐂𝐨𝐫𝐚𝐋𝐞𝐞 𝐉𝐮𝐧𝐞 𝐜𝐨𝐦𝐞𝐬 𝐛𝐨𝐨𝐤 𝟏 𝐢𝐧 𝐭𝐡𝐞 𝐏𝐡𝐚𝐬𝐞 𝐌𝐨𝐮𝐧𝐭𝐚𝐢𝐧 𝐏𝐚𝐜𝐤 𝐬𝐞𝐫𝐢𝐞𝐬. 𝐏𝐡𝐚𝐬𝐞 𝐨𝐟 𝐅𝐚𝐭𝐞 𝐢𝐬 𝐋𝐈𝐕𝐄 𝐚𝐧𝐝 𝐅𝐑𝐄𝐄 𝐰𝐢𝐭𝐡 𝐊𝐢𝐧𝐝𝐥𝐞 𝐔𝐧𝐥𝐢𝐦𝐢𝐭𝐞𝐝!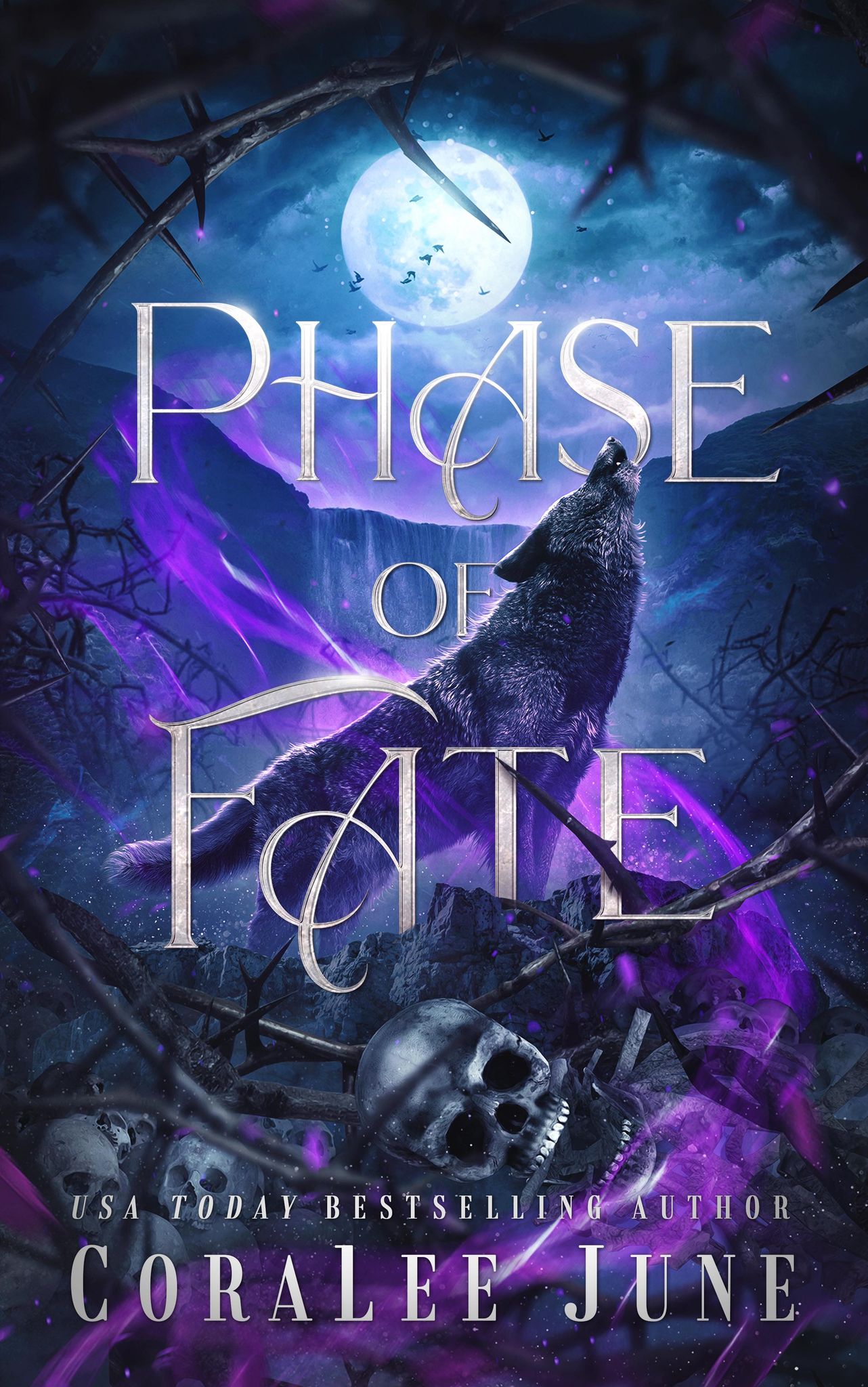 #1Cʟɪᴄᴋ: https://amzn.to/3uooYxr
𝐈 𝐰𝐚𝐬 𝐭𝐡𝐞 𝐚𝐯𝐞𝐫𝐚𝐠𝐞 𝐝𝐚𝐮𝐠𝐡𝐭𝐞𝐫. 𝐓𝐡𝐞 𝐭𝐫𝐨𝐮𝐛𝐥𝐞𝐦𝐚𝐤𝐞𝐫. 𝐓𝐡𝐞 𝐬𝐢𝐝𝐞 𝐜𝐡𝐚𝐫𝐚𝐜𝐭𝐞𝐫 𝐢𝐧 𝐦𝐲 𝐬𝐢𝐬𝐭𝐞𝐫'𝐬 𝐬𝐭𝐨𝐫𝐲.
My sister was a Prodigy, endowed with exceptional skills and bonded with a guardian. In a world where all leaders, scientists, and artists are selected and pledged to shifters, she was born for greatness.
I was born to live in her shadow.
In a moment of rebellion, I trespassed on pack lands and an alpha guardian shifter, Theo, bonded to me. Tragedy makes me reject the pairing.
They say I am a Prodigy now—someone special.
I think they're wrong.
Theo is protective, overbearing, and gets under my skin. He knows me better than anyone else. It takes everything I have to keep the wall around my heart built up.
𝐈 𝐫𝐞𝐟𝐮𝐬𝐞 𝐭𝐨 𝐞𝐯𝐞𝐫 𝐭𝐫𝐮𝐬𝐭 𝐚 𝐬𝐡𝐢𝐟𝐭𝐞𝐫.
𝐈 𝐫𝐞𝐟𝐮𝐬𝐞 𝐭𝐨 𝐟𝐚𝐥𝐥 𝐢𝐧 𝐥𝐨𝐯𝐞 𝐰𝐢𝐭𝐡 𝐦𝐲 𝐫𝐢𝐯𝐚𝐥.
But fate comes in phases.
Once a nobody, now a hero.
Once an enemy, now my forever.
*I received a free copy of this book which I voluntarily chose to write an honest review for.
This is an interesting start to a new series. Halle has spent her entire life living in her sisters shadow but things change when a freak events kills the sister. Halle is determined to move on if possible but things come to a head when she sneaks onto pack lands only to find herself drawn to a very important shifter making him her protector. The problem is that she has no clue what her prodigy skill may be and he has been raised to take over as the alpha for the pack when it is time. He cannot do that as part of bond. This makes for some interesting first encounters as they both try fight what fate has given. Great world building filled with plenty of quirky characters. I really liked it so I give it 4/5 stars.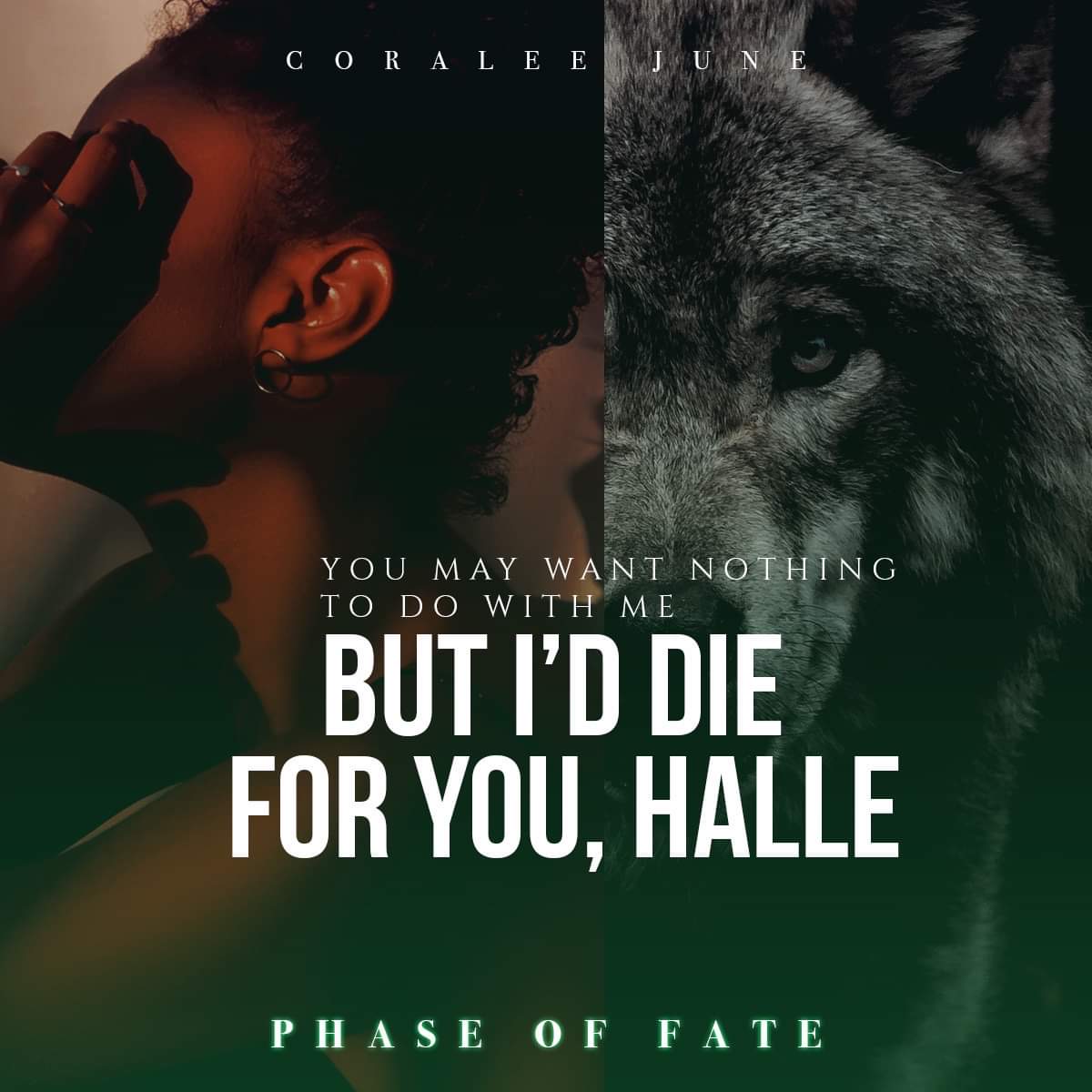 FOLLOW THE AUTHOR
Website: https://authorcoraleejune.com/
Facebook Page: https://www.facebook.com/AuthorCoraleeJune
Facebook Reader Group: https://www.facebook.com/groups/1959909724273359
Instagram: https://www.instagram.com/authorcoraleejune/
BookBub: https://www.bookbub.com/authors/coralee-june