🔥 ℕ𝕖𝕨 ℝ𝕖𝕝𝕖𝕒𝕤𝕖
🔥
𝐅𝐫𝐚𝐜𝐭𝐮𝐫𝐞𝐝 𝐃𝐲𝐧𝐚𝐬𝐭𝐲 𝐛𝐲 𝐏𝐞𝐧𝐞𝐥𝐨𝐩𝐞 𝐁𝐥𝐚𝐜𝐤 𝐢𝐬 𝐋𝐈𝐕𝐄 𝐚𝐧𝐝 𝐅𝐑𝐄𝐄 𝐰𝐢𝐭𝐡 𝐊𝐢𝐧𝐝𝐥𝐞 𝐔𝐧𝐥𝐢𝐦𝐢𝐭𝐞𝐝!
"𝑅𝑜𝑚𝑎𝑛𝑡𝑖𝑐 𝑎𝑛𝑑 𝑠𝑝𝑖𝑐𝑦. 𝐴 𝑝𝑒𝑟𝑓𝑒𝑐𝑡 𝑒𝑛𝑑𝑖𝑛𝑔." ~𝐴𝑛𝑛𝑎'𝑠 𝐵𝑜𝑜𝑘 𝑁𝑜𝑜𝑘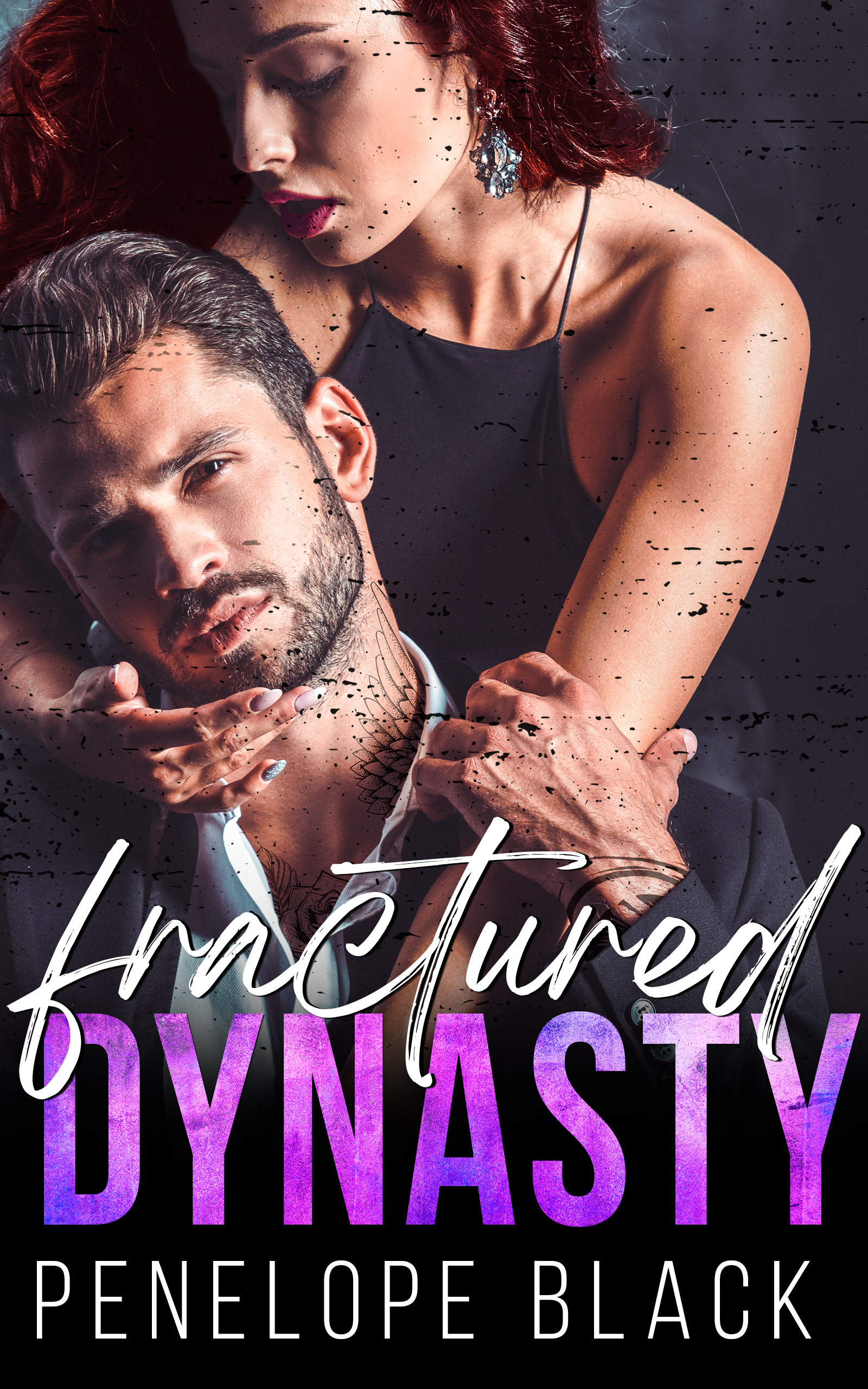 #1Cʟɪᴄᴋ: www.books2read.com/fractureddynasty
It was supposed to be my happily ever after.
For the first time in a long time, there was a promise of peace. So my Italian heirs and I made plans—big, life-changing plans, and tried to move on with our lives.
But I was naive to think that there weren't snakes lying in the grass, just waiting for the opportune time to strike.
It was a blow no one saw coming.
We didn't start this war, but with the help of our unexpected allies, we're sure as h*ll going to end it. I vowed that I would never sit idle while my family is in danger.
And I never break a promise.
REVIEW
*I received a free copy of this book which I voluntarily chose to write an honest review for.
This is a wonderful addition to this series! We catch back up with our favorite characters after all of the drama has already happened though that does not mean things are going smoothly though. Our group is trying to achieve their HEA but of course things have to try their best to get in their way. It is quite fun to follow along as they try to pull it off anyways making for a fabulous read. I really liked it so I give it 4/5 stars.
⭐⭐ 𝑻𝒐 𝒄𝒆𝒍𝒆𝒃𝒓𝒂𝒕𝒆 𝒕𝒉𝒆 𝒓𝒆𝒍𝒆𝒂𝒔𝒆 𝒐𝒇 𝑭𝒓𝒂𝒄𝒕𝒖𝒓𝒆𝒅 𝑫𝒚𝒏𝒂𝒔𝒕𝒚, 𝒘𝒆'𝒓𝒆 𝒈𝒊𝒗𝒊𝒏𝒈 𝒂𝒘𝒂𝒚 𝒕𝒉𝒓𝒆𝒆 𝒔𝒊𝒈𝒏𝒆𝒅 𝒑𝒂𝒑𝒆𝒓𝒃𝒂𝒄𝒌𝒔 𝒐𝒇 𝒃𝒐𝒐𝒌 1, 𝑮𝒊𝒍𝒅𝒆𝒅 𝑷𝒓𝒊𝒏𝒄𝒆𝒔𝒔! ⭐⭐
ENTER HERE: https://bit.ly/3O379g7
** 𝐅𝐫𝐚𝐜𝐭𝐮𝐫𝐞𝐝 𝐃𝐲𝐧𝐚𝐬𝐭𝐲 𝐢𝐬 𝐚 𝐧𝐨𝐯𝐞𝐥𝐥𝐚 𝐢𝐧 𝐭𝐡𝐞 𝐅𝐢𝐯𝐞 𝐅𝐚𝐦𝐢𝐥𝐢𝐞𝐬 𝐬𝐞𝐫𝐢𝐞𝐬 𝐭𝐡𝐚𝐭 𝐩𝐢𝐜𝐤𝐬 𝐮𝐩 𝐰𝐡𝐞𝐫𝐞 𝐕𝐢𝐜𝐢𝐨𝐮𝐬 𝐑𝐞𝐢𝐠𝐧 (𝐛𝐨𝐨𝐤 𝐭𝐡𝐫𝐞𝐞) 𝐞𝐧𝐝𝐬 𝐚𝐧𝐝 𝐟𝐞𝐚𝐭𝐮𝐫𝐞𝐬 𝐬𝐨𝐦𝐞 𝐟𝐚𝐧-𝐟𝐚𝐯𝐨𝐫𝐢𝐭𝐞 𝐜𝐡𝐚𝐫𝐚𝐜𝐭𝐞𝐫𝐬 𝐟𝐫𝐨𝐦 𝐓𝐡𝐞 𝐁𝐫𝐨𝐭𝐡𝐞𝐫𝐡𝐨𝐨𝐝. 𝐏𝐥𝐞𝐚𝐬𝐞 𝐧𝐨𝐭𝐞 𝐭𝐡𝐚𝐭 𝐅𝐫𝐚𝐜𝐭𝐮𝐫𝐞𝐝 𝐃𝐲𝐧𝐚𝐬𝐭𝐲 𝐢𝐬 𝐚 𝐝𝐚𝐫𝐤 𝐫𝐞𝐯𝐞𝐫𝐬𝐞 𝐡𝐚𝐫𝐞𝐦 𝐦𝐚𝐟𝐢𝐚 𝐫𝐨𝐦𝐚𝐧𝐜𝐞, 𝐚𝐧𝐝 𝐢𝐬 𝐢𝐧𝐭𝐞𝐧𝐝𝐞𝐝 𝐭𝐨 𝐛𝐞 𝐫𝐞𝐚𝐝 𝐚𝐟𝐭𝐞𝐫 𝐕𝐢𝐜𝐢𝐨𝐮𝐬 𝐑𝐞𝐢𝐠𝐧.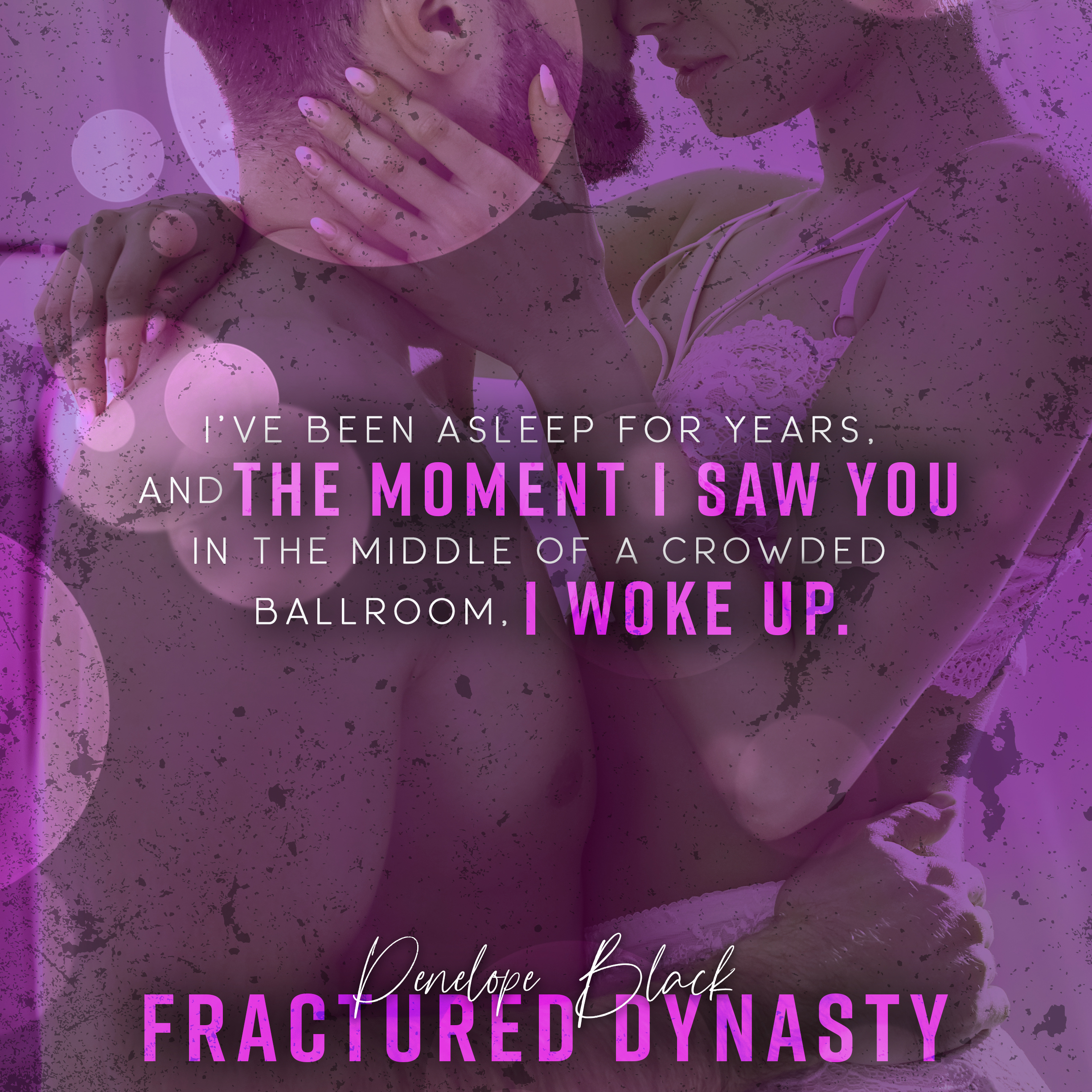 Bɪɴɢᴇ-ʀᴇᴀᴅ ᴛʜᴇ Fɪᴠᴇ Fᴀᴍɪʟɪᴇs Sᴇʀɪᴇs!
Book 1: Gilded Princess - books2read.com/gildedprincess
Book 2: Twisted Queen - books2read.com/twistedqueen
Book 3: Vicious Reign - books2read.com/viciousreign
FOLLOW THE AUTHOR
Penelope Black is a romance writer who loves living-room dance parties, iced chai lattes, and getting lost in a book. She currently lives in the Midwest with her husband, two tiny humans, and a fluffy labradoodle.
Instagram: https://www.instagram.com/authorpenelopeblack/
Facebook Page: https://www.facebook.com/penelopeblackauthor
Facebook Group: https://www.facebook.com/groups/penelopeblack
BookBub: https://www.bookbub.com/profile/penelope-black
Tiktok: https://www.tiktok.com/@penelopeblackwrites
Newsletter Sign Up link: https://bit.ly/PensNL
Join my Master List: https://bit.ly/pensmasterlist
Join my SmutHouse master list: https://bit.ly/3wamRQl