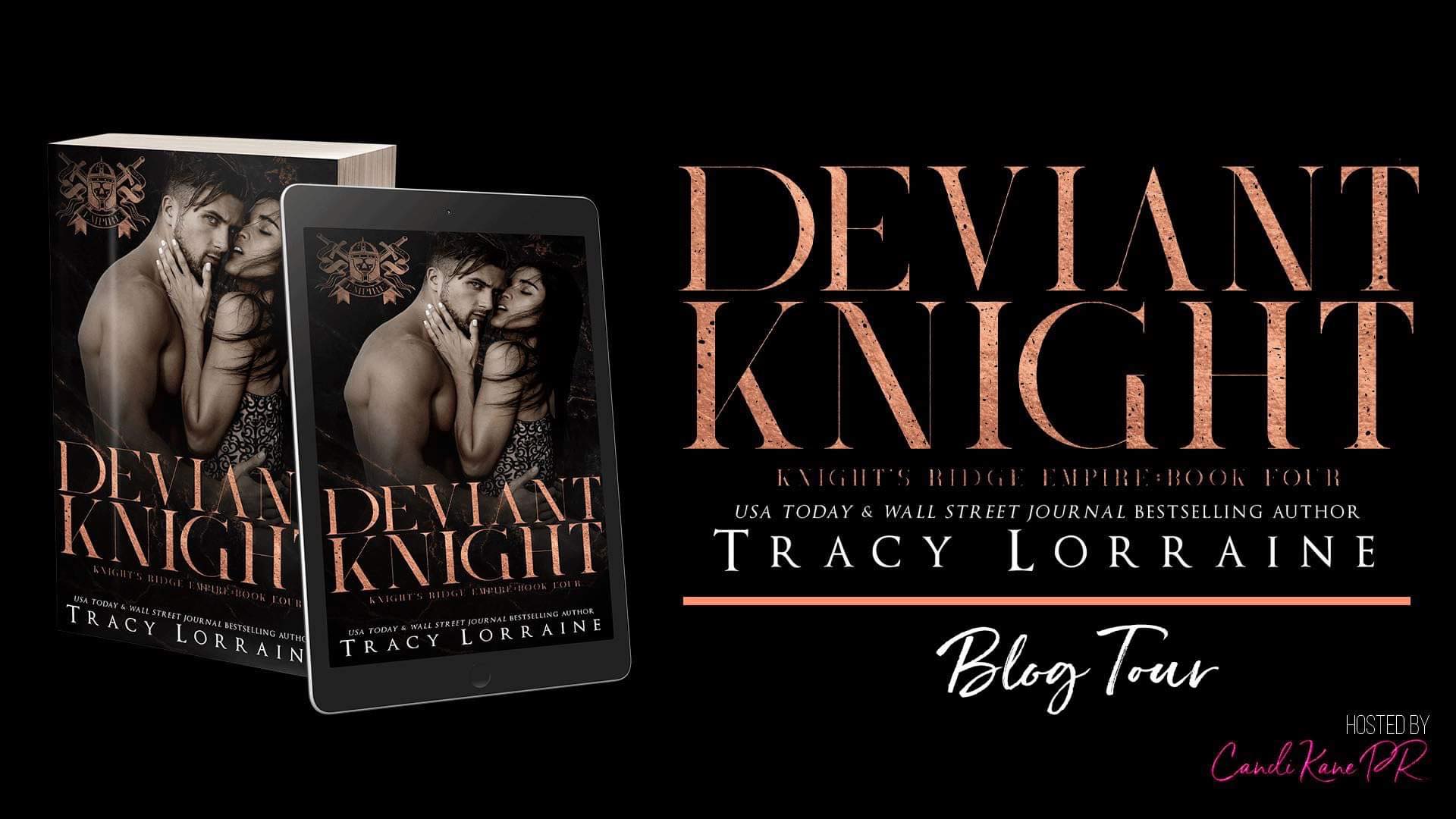 DEVIANT KNIGHT
(Knight's Ridge Empire #4)
by Tracy Lorraine
Release Date: January 13th
Genre/Tropes: Dark Mafia/High school/Bully Romance
Wicked.
Ruthless.
Vicious.
Welcome to the underworld of Knight's Ridge. An empire steeped in history, wealth, secrets, and lies. Where nothing is quite as it seems, and the shadows lingering around every corner are ready to drag you into the darkness.
If you want a white Knight to save you, you're in the wrong place…
START the series with a FREE prequel, Wicked Summer Knight!!!
Wicked Summer Knight is a prequel to the Knight's Ridge Empire series. It was previously released in the Hot Summer School Nights anthology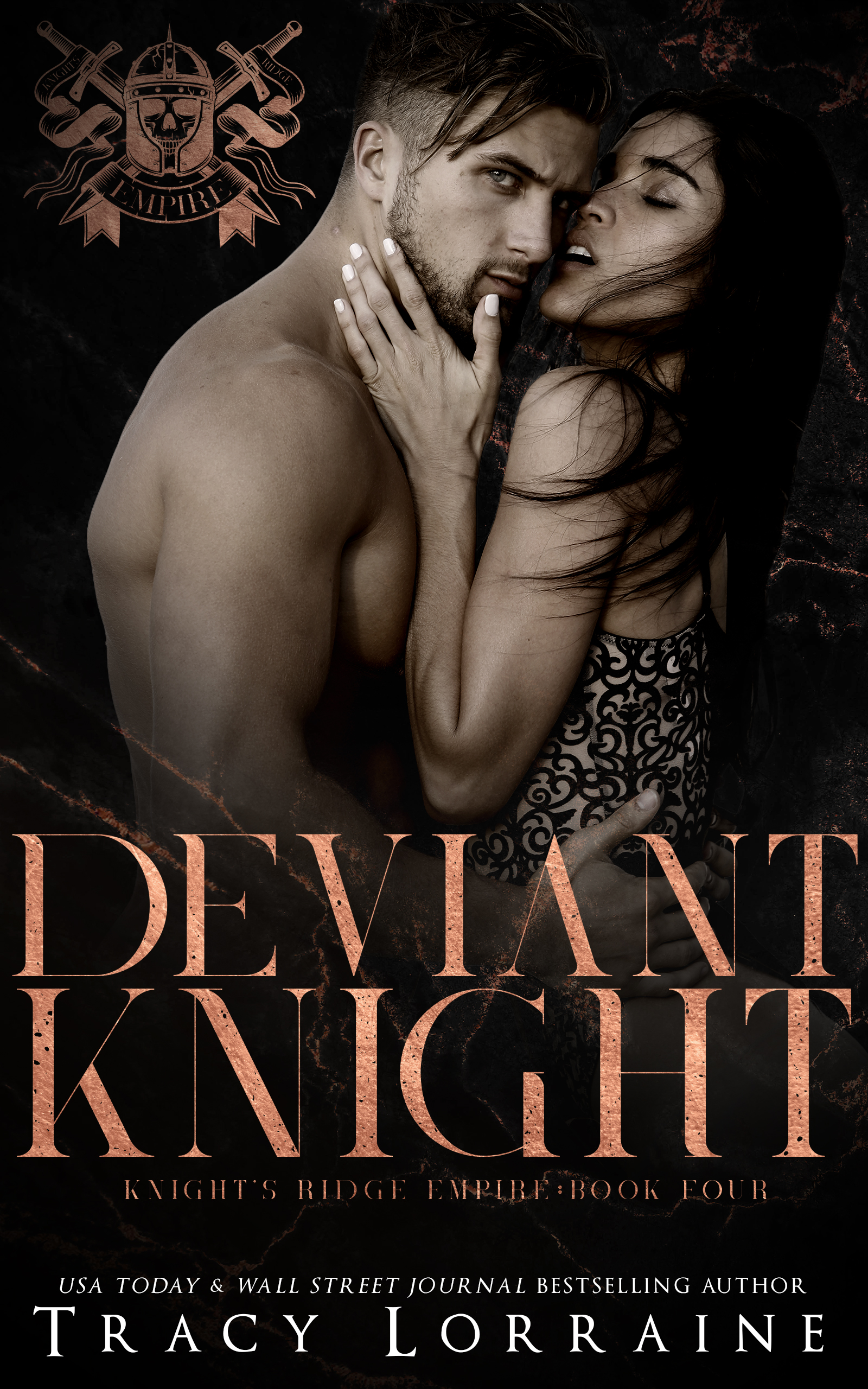 Here you go...
Whoever said to keep your friends close and your enemies closer… was right.
Being around her is the worst kind of torture.
Emmie is an obligation I can't avoid… an oath I can't break.
And having her in my life is the last thing I want or need. But thanks to my father, I have no choice.
This Family—this life, is my future, and I'm sure as hell not going to let some spitfire from the wrong side of town get under my skin and in my way.
When the time comes, I will take what I need and walk away. I'll finally be free from her shadow and she will know the truth, even if it leaves her broken.
The only problem… she might not be the only one left in pieces.
Dear Reader
Deviant Knight is the fourth book in my angst-filled new adult mafia Knight's Ridge Empire series. It's the first book in Emmie and Theo's trilogy. It's a dark bully romance with themes that might make you squirm in all the right ways!
REVIEW
*I received a free copy of this book which I voluntarily chose to write an honest review for.
Lorraine really has some skill when it comes to writing bully/mafia romances. I loved the first trilogy in this series so I was eager to get my hands on the start of Emmie and Theo's story as it has to be a doozy. Theo is deep into the mafia world and has to do what the family asks of him. This just happens to involve getting close to Emmie to see what she is really up to since she is an MC Princess in her own right. They have to know if she is a rat, a friend, or something else. The problem is that they have both been fighting their attraction to one another so throwing them together often just makes things more complicated. This is a fabulous start to their journey filled with plenty of surprises and I cannot wait to see what is in store for these two next. I really liked it so I give it 4/5 stars.

Tracy Lorraine is a new adult and contemporary romance author.
Tracy has recently-ish turned thirty and lives in a cute Cotswold village in England with her husband, baby girl and lovable but slightly crazy dog. Having always been a bookaholic with her head stuck in her Kindle Tracy decided to try her hand at a story idea she dreamt up and hasn't looked back since.