POWER
by Cassandra Robbins
Release Date: November 4th
Genre/Tropes: Forbidden Romance/Age-Gap
POWER
, A deliciously forbidden, age-gap, full length standalone romance, by Cassandra Robbins is NOW LIVE!!
Step into the world of forbidden and taboo romances in the Blurred Lines multi-author series.
READ TODAY!!
Amazon US: https://amzn.to/3vorQeX
Amazon CA: https://amzn.to/3NcbGLO
Amazon AU: https://amzn.to/3tT5rW8
Amazon UK: https://amzn.to/3Ng7uKK
Universal: mybook.to/PowerCassandraRobbins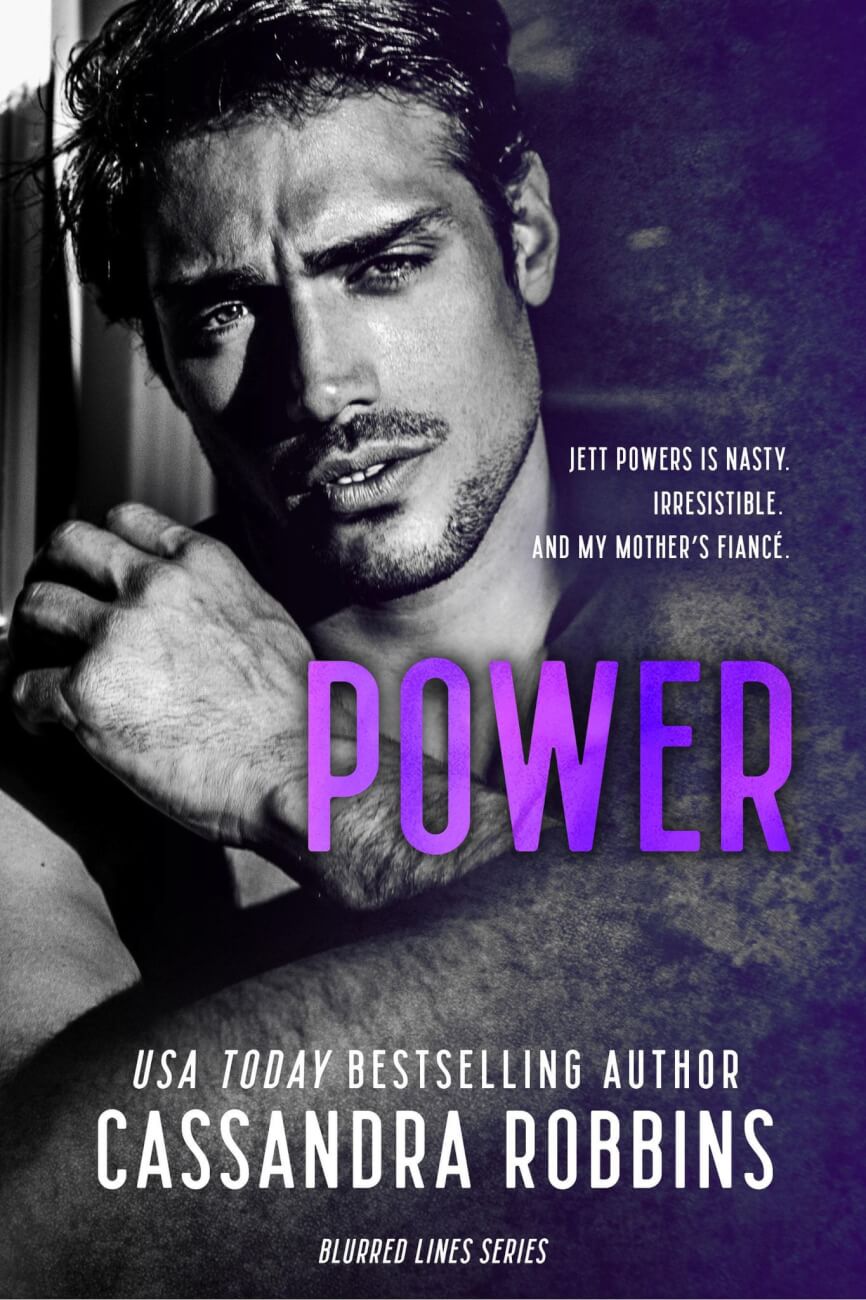 Blurb:
From USA Today bestselling author Cassandra Robbins comes her most forbidden romance to date. An explosive age-gap, complete stand-alone love story about infamous attorney Jett Powers and the woman who brings him to his knees.
Jett Powers is brilliant, nasty, and forbidden.
He takes what he wants, has no regrets, and makes no excuses.
Not to mention he's tall, dark, and irresistible.
From our first secret encounter, I'm addicted.
He's the last man that should be making my stomach flip, and heart pound.
Unfortunately, my mind and body are not in sync.
Because Mr. Powers is not mine.
He can't be.
He's my mother's fiancé.
REVIEW
*I received a free copy of this book which I voluntarily chose to write an honest review for.
This is one steamy read!! Jett is a powerful man that is used to getting what he wants. He thinks he has his life planned out with his intent to marry Rachel who has the same beliefs as him. This is pretty much a business arrangement for the two of them but they are determined to see it through. Things derail a little though when Jett meets Raven, Rachel's 18 year old daughter, as she comes home during a school break. The two of them immediately set off sparks leading to one doozy of a taboo relationship. These two have quite the bumpy road to travel before they get to their HEA. Makes for a fun steamy taboo age gap romance that will have you turning the pages until the very end. I really liked it so I give it 4/5 stars.

Cassandra Robbins is a USA Today, Amazon Top 100, KDP All-star and International bestselling author. She threatened to write a romance novel for years. Robbins finally let the voices take over with her debut novel, The Entitled. She's a self-proclaimed hopeless romantic driven to create obsessive, angst-filled characters who have to fight for their happily ever after. Cassandra resides in Los Angeles with her hot husband, two beautiful children, and a fluffy Samoyed, Stanley. Her family and friends are her lifeline but writing is her passion.